Price of Refrigerant Gas R134a rises sky high, unable to be reached
Views: 126 Author: Site Editor Publish Time: 2021-10-15 Origin: Site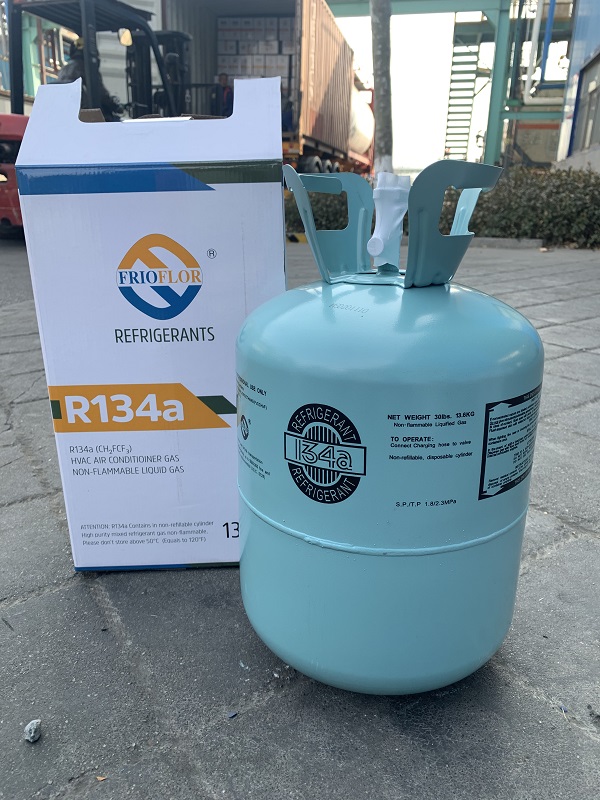 In August, the price of refrigerant R134a increased by 19.68%.
The main reason: the early parking companies Sanmei and Merlin purchased the raw material trichloroethylene for entering the market, and the price of trichloroethylene was increased by 1,000 yuan/ton under the condition that the supply of trichloroethylene was "increase in demand".
In September, Buff added, and the price of refrigerant R134a increased by 73.91%.
The main reasons: 1. The raw material trichloroethylene manufacturers are affected by environmental protection and maintenance, the load has dropped sharply, and the shortage of supply has intensified. 2. Refrigerant R134a installations in Jiangsu, Zhejiang, Guangdong and other provinces were reduced in load or shut down for maintenance, and the supply on the site was greatly reduced.
Large manufacturers led the rise in October, and the refrigerant R134a soared to 50,000 yuan/ton, an increase of 165.96% from August.
Main reasons: 1. In September, the trichloroethylene was tight, which led to the order in October to rise to 17,500-18,000 yuan/ton, and the current price of 20,000-22,000 yuan/ton has been heard. 2. The manufacturer has been at a loss or near the cost line for a long time, and the sentiment is high. 3. The increase in supply is limited. Some large factories deliver pre-orders and sell outside without a margin, and there is not enough circulating supply.
FRIOFLOR predicts: There is no doubt that the transaction price of refrigerant R134a will rise. Currently, manufacturers of refrigerant R134a have raised their quotations to 50,000-53,000 yuan/ton, and the bargaining space for new orders is limited. It is heard that traders have already sold 50,000 yuan/ton. However, the price adjustment has not been fully accepted by the downstream in just two days, and it will take time for a large number of real orders.