Facing the "low GWP" era , FRIOFLOR brand natural refrigerant gas R290 and R600a welcome a prosperous future
Views: 3 Author: Site Editor Publish Time: 2021-03-01 Origin: Site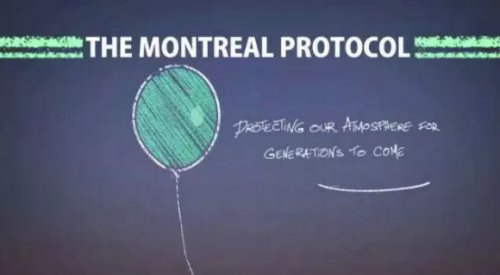 Speaking of GWP, also known as global warming potential, it is an index based on the radiation characteristics of fully mixed greenhouse gases and an important reference index for measuring global warming.
As we all know, once the global warming, the ozone layer is destroyed, it will cause glaciers and frozen soil to melt, sea level rise, urban smog days, etc., not only endanger the balance of natural ecosystems, but also threaten the survival of human beings. In order to prevent the global warming trend, countries around the world have held many climate conferences to discuss the reduction of carbon dioxide and other greenhouse gas emissions, and issued relevant conventions and agreements.
In 1987, the Montreal Protocol on Substances that Deplete the Ozone Layer eliminated ODS (Ozone Depleting Substances) refrigerants. Subsequently, non-ozone-destructive hydrofluorocarbons (HFCs) have rapidly grown as substitutes for HCFCs, but they were identified as the main source of greenhouse gases at the initial stage of their introduction, which had a certain degree of impact on the GWP global warming potential. . Therefore, in the Kigali amendment to the Montreal Protocol reached in 2016, HFCs are included in the scope of control, and it is expected that the world will reduce HFC emissions by 88%.
Markets such as Europe, the United States, and Japan have begun to transform to hydrofluoroolefin (HFO) low GWP refrigerant solutions; in developing countries, as the elimination of hydrochlorofluorocarbon (HCFC) refrigerants has further accelerated, the market has The demand for environmentally friendly alternative refrigerant products is also increasing.
It can also be seen that, driven by global climate-related agreements and national policies, the biggest challenge facing companies in the refrigeration industry is the switching of refrigerants.
Among all refrigerants, natural refrigerants are one of the few alternatives that have little threat to the environment. However, the switching of refrigerants does not mean simply replacing the refrigerant, but to take into account environmental friendliness and refrigeration. Under the premise of performance, economy and safety, re-match the core components of the refrigeration system.
As one of the global companies that assisted in the development of environmentally friendly refrigeration technology, Frioflor company has developed a series of environmentally friendly alternative technologies and refrigerants with low global warming potential to help industrial and commercial refrigeration customers achieve energy-saving, emission-reduction and sustainable development goals.
Among them, propane R-290: mainly used in self-contained refrigeration equipment, for food retailers, restaurants and convenience stores, to provide excellent efficiency and performance. Emerson R290 compressors are specially designed for low temperature and medium temperature applications, including Copeland™ scroll compressors, which are divided into vertical and horizontal designs, and are available in fixed speed and variable capacity. In addition, FRIOFLOR also provides a complete R290 system solution.
The main purpose of R-600a
It is mainly used to replace R12 and R134a refrigerants in refrigerators, freezers, and other small refrigeration equipment; because R600a is flammable, it is usually only used in low-temperature refrigeration equipment with a small amount of liquid, and it is also often used as a mixed refrigerant. Two components; R600a is compatible with traditional lubricants.
R-600a supporting the use of refrigerating oil
Regarding the refrigeration oil used with R-600a refrigerant, the refrigeration compressor and refrigeration (air-conditioning) equipment manufacturer's recommendations should be followed, or the refrigeration compressor and refrigeration equipment should be used in accordance with the specific conditions to determine the use of refrigerators with equivalent design requirements. Lubricant, that is, choose the equivalent refrigerating machine oil (Guangzhou Intercool Trading Co., Ltd. specializes in providing references and comparisons for the use of refrigerating oil for various brands and types of compressors).