Rising Refrigerant Gas Prices at the Background of New Demand for Vaccines against Covid-19
Views: 0 Author: Site Editor Publish Time: 2020-12-16 Origin: Site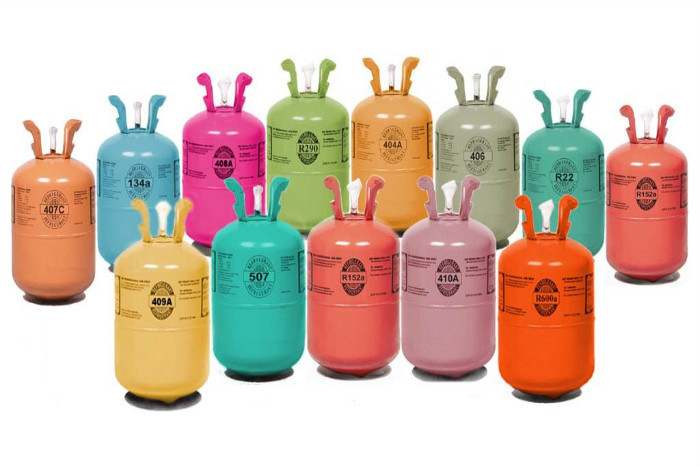 According to relevant data, refrigerant prices have risen rapidly recently. Following the surge last Friday, the refrigerant surged again on the 14th, among which R134a surged 6.25% to 17,000 yuan/ton. The main reason is the new demand for vaccines, which supports the supply of the cold chain, and the refrigerant as a raw material has a synergistic effect.
Among them, methylene chloride, which is the raw material for refrigerant R32, and chloroform, which is the raw material for refrigerant R22, has risen rapidly from the low price in September, from 2,200 yuan/ton and 18 million/ton to 3,500 yuan/ton and 3600 yuan/ton respectively. The increase reached 60% and 100%, reaching the high prices in 2014 and 2018 respectively.
The price of perchloroethylene, the raw material of the third-generation more environmentally friendly refrigerant R125, has also increased significantly recently. The price of hydrofluoric acid, a common raw material for refrigerants, fell to a 4-year historical bottom due to the epidemic. Affected by the sharp increase in the price of sulfuric acid, the price has started to rise in the past half month by 6.7%, and there is still 40% room for the average price of the past four years.
Not long ago, the U.S. Food and Drug Administration (FDA) approved Pfizer/BioNTech's emergency use authorization application for the new crown vaccine. Pfizer vaccines need to be stored in an ultra-cold environment of minus 70 degrees, and R23 refrigerant is expected to be used in large-scale transportation in the future. The AstraZeneca vaccine can be stored at 2-8 degrees Celsius for at least 6 months, and ordinary refrigerants can meet the demand. Affected by raw material prices and new demand for vaccines, refrigerant prices have risen significantly recently.